Precision Mechanical Engineer
-- EN --
Effective immediately Integrated Optics is looking for Precision Mechanical Engineer – one of the key members of our R&D team as this individual will be responsible for precision mechanical design in our products as well as the systems to build those products. As a development engineer, you will be expected to bring a design from prototype to production.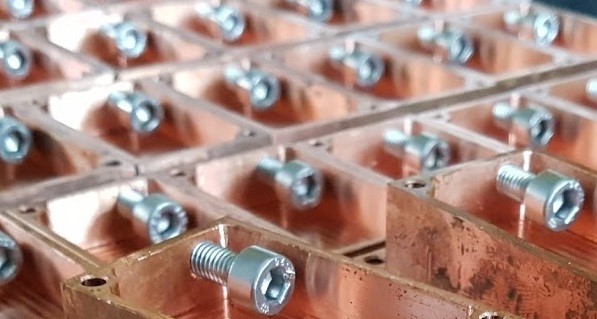 -- LT --
Integrated Optics ieško darbuotojo
Mechanikos inžinieriaus (-ės)
pareigoms užimti. Šios pozicijos pagrindinė darbo funkcija – mokslinių tyrimų ir eksperimentinės plėtros (MTEP) projektų tiksliosios mechanikos dalies projektavimas. Pagrindinis vykdomų projektų tikslas – sėkmingas prototipinių detalių perdavimas į serijinę gamybą.
---
MAIN FUNCTIONS
Precision mechanical components' design and critical design issues solving (perform original design and ability to troubleshoot it).

C

omplete documentation and transfer it to production which may include development of test methods and processes when necessary

.

M

aintaining and modifying precision mechanics of automated assembly equipment to ensure that it is safe, reliable and efficient

.
M

aintain knowledge in your primary area of expertise and understanding of technologies and standards required for development of company's products

.
SKILLS REQUIRED
CAD software experience (SolidWorks, Fusion360);
CAM software experience (an advantage);
Mechanical parts manufacturing experience;
Leading a team of mechanics design/production.

A SUCCESSFUL CANDIDATE

Intrinsic motivation and desire to learn.

K

nowledge of high precision mechanical parts manufacturing particularities

.

Knowledge of metal and plastic mechanical parts prototypes manufacturing particularities

.
Blueprints reading skills.

3D and 2D Solidworks, Autodesk Fusion 360 software skills

.

Knowledge of and significant prior experience in R&D projects related to optics and laser systems development is highly desirable

.
WHAT WE OFFER
Mentoring based training system.
Professional development opportunities.
Young and highly motivated work environment.
Personal accident insurance.
Performance-related pay salary system.

Good workplace location (in the city center, Kalvarijų str.).
---
PAGRINDINĖS FUNKCIJOS
Tiksliosios mechanikos detalių projektavimas ir erdvinis detalių modelių kūrimas

.

Gamybos dokumentų paruošimas serijinei gamybai bei, esant poreikiui, detalių testavimo metodų ir procesų sukūrimas

.

Gamybos skyriuje naudojamos automatizuotos tiksliosios mechanikos priežiūra ir remontas

.

Savo profesines srities bei įmonės veiklos srities žinių gilinimas bei palaikymas ir vadovavimasis jomis, siekiant tinkamai ir efektyviai atlikti patikėtą darbą

.
BŪTINI ĮGŪDŽIAI
Darbas CAD programomis (SolidWorks, Fusion360);
Darbas CAM programomis (privalumas);
Mechanikos komponentų gamybos patirtis ir proceso išmanymas;
Mechanikos skyriaus darbo organizavimas.

TINKAMAS KANDIDATAS

Noras mokytis ir vidinė motyvacija.

Išmanyti aukšto tikslumo mechaninių detalių gamybos specifiką

.

Išmanyti prototipinių detalių iš metalo ir plastiko gamybos specifiką

.

Gebėti skaityti brėžinius

.

Geri įgūdžiai dirbant kompiuterinio projektavimo programomis 3D ir 2D aplinkoje: Solidworks, Autodesk Fusion 360

.

Žinios ir patirtis optikos bei lazerinių sistemų srities MTEP projektuose laikomi dideliu privalumu

.
MES SIŪLOME
Nuoseklius, mentorystės principu paremtus apmokymus.
Profesinį tobulėjimą, dirbant jauname ir labai motyvuotame kolektyve.
Draudimą nuo nelaimingų atsitikimų.
Su rezultatais susietą darbo užmokesčio sistemą.
Darbo vietą Vilniaus centre (Kalvarijų g.).