Administrative Assistant/ Administratorės asistentas (-ė) - praktika su galimybe įsidarbinti (ACTIVE)

EN
Integrated Optics is looking for an
Administrative Assistant
.
This is an internship in a high-tech company (1-2 months) with the possibility of employment.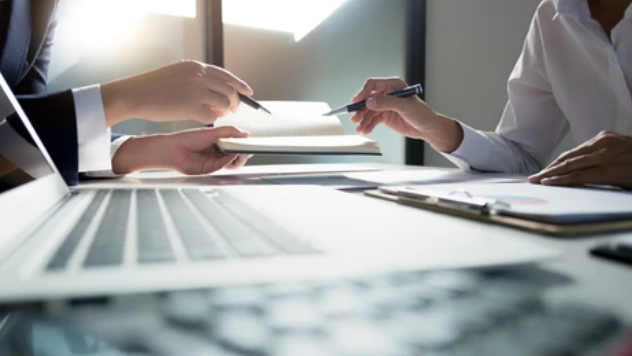 LT
Integrated Optics ieško Administratorės asistento (-ės).


Praktika aukštųjų technologijų įmonėje (1-2 mėn.) su galimybe įsidarbinti.

---
MAIN FUNCTIONS
Assistance to the administrator or taking over more independent tasks.

Search and coordination of service providers.
Ordering office and similar supplies.
Organization of events, assistance to initiative groups.
Periodic updating of data in the ERP (enterprise resource planning) system.
Systematization of various information as needed.
A SUCCESSFUL CANDIDATE

Motivation and good absorption of new information.

Attention to detail.
Ability to plan and organize.
Comprehension of English, especially reading (from B2 level).
We only accept non-smokers for this position.

WHAT WE OFFER
An interesting work and a variety of activities.

Situational training with a mentor.
Flexible schedule (can be combined between 20-40 hours per week).
Cozy atmosphere in a motivated and positive team with caring leaders.
Company events, excursions, snacks and recreation areas.
Opportunity to get a job after an internship.
Good workplace location (Kalvariju str. 125B).
---
PAGRINDINĖS FUNKCIJOS
Pagalba administratorei ir savarankiškiau atliekamų užduočių perėmimas.



Tiekėjų paieška bei derinimai (daugiausiai paslaugų).
Biuro reikmenų užsakymai.
Renginių organizavimas ir pagalba iniciatyvinėms grupėms.
Duomenų naujinimas įmonės išteklių planavimo (ERP) sistemoje ir serveryje.
Įvairios informacijos sisteminimas pagal poreikį.
TINKAMAS KANDIDATAS
Motyvacija ir geras naujos informacijos įsisavinimas.

Atidumas smulkmenoms.
Gebėjimas planuoti ir organizuotumas.
Anglų kalbos supratimas, ypač rašytinės (nuo B2 lygio).
Nuolatinių žalingų įpročių neturėjimas.
Žinios ar patirtis naudojant vaizdų redagavimo priemones būtų privalumas.

MES SIŪLOME
Įdomų darbą ir veiklų įvairovę.

Situacinį mokymą su mentoriumi.
Lankstų tvarkaraštį (galima įvairiai derinti laiką renkantis tarp 20-40 val. per savaitę).
Jaukią atmosferą motyvuotame ir pozityviame kolektyve su rūpestingais vadovais.
Įmonės renginius, išvykas, užkandžius ir poilsio zonas viduje bei lauke.
Galimybę įsidarbinti po praktikos (1-2 mėn.) atlikimo.
Patogiai pasiekiamą darbo vietą (Kalvarijų g. 125B).
ATLYGINIMAS
950-1400 Eur (prieš mokesčius) po praktikos

CV SIŲSTI: jobs@integratedoptics.com
DAUGIAU DARBO PASIŪLYMŲ:
https://integratedoptics.com/jobs