Compact Fan Cooler For MatchBoxⓇ
Item Code:
Product status:
Full production
Product specifications are stable. Delivery time is predictable.
Availability:
Description
A forced air heatsink ensures excellent heat disspation from Matchbox 2 lasers. Integrated centrifugal fan is both efficient and low-vibration. Fan speed is controlled directly from the laser (for all DPSS lasers and SLM diode lasers as standard). The TTL pin can be configured for PWM output for the fan, based on the body temperture of the laser (measured with internal thermocouple).

Features:

Convenient fastening for MatchBox lasers in horizontal orientation;
Thermal resistance <0.5 C/W;
The side protrusions can be clamped (clamps are not included);
Variable speed fan ensures minimal vibrations at low thermal load.
Beam height - 30.45 mm

This cooler is perfect choice for high power diode and most DPSS lasers from the MatchBox 2 series!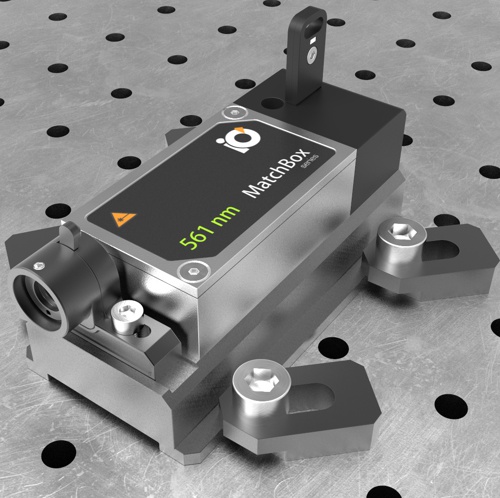 ,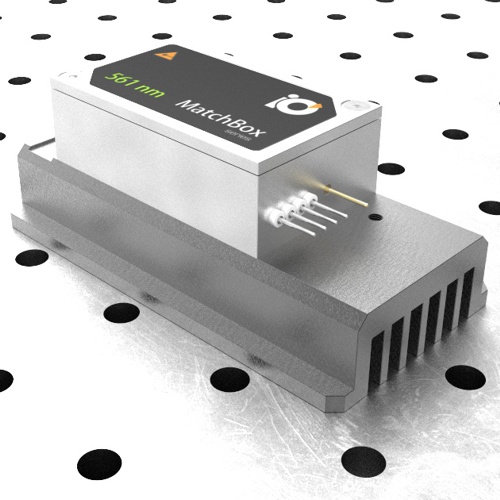 Last edited on:&nbsp&nbsp4 July 2019
| Parameter | Value |
| --- | --- |
| &nbspThermal resistance | <0.5 C/W |
| &nbspBeam height | 30.45 mm |
| &nbspMaterial | aluminum |
| &nbspInput Voltage | 5 V |
Note: Product specifications are subject to change without prior notice to improve reliability, function or design or otherwise.