Integrated Optics is a Prism Awards 2017 Finalist!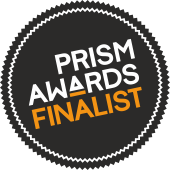 By Integrated Optics 18 November 2016 News No comments yet
This year Integrated Optics is named a finalist for the 2017 Prism Awards for Photonics Innovation - a leading international competition that honors the best new photonic products on the market. It is a great honor to be selected finalist for these awards as it is considered to be "Photonics Oscars" - the highest award and the best celebration of our industry. The group of Prism Awards expert judges reviewed over 150 applications and acknowledged Integrated Optics as one of the top 3 finalists in the category of scientific lasers along with the global laser industry giants - Thorlabs and TRUMPF.


We have introduced the MatchBox2 Series of lasers to this competition. The series includes over 150 product configurations in the same robust package. Being very diverse in their technology (diode, DPSS, Q-Switch, combiner with 4 diode wavelengths), all of these configurations share the same enclosure, unified control interface (UART/USB), 5V operating voltage and a rich set of accessories. As a series of diode and DPSS lasers, it is the most compact laser series in the world. The size of the enclosure is smaller than a regular matchbox, i.e. 30x50x16 mm3. The users adore its easy installation, compatibility throughout the series, ultimate compactness and low cost. Output parameters of most configurations rank among top 5 worldwide. We believe that due to our innovations, analytical instruments will become smaller and more affordable, enhancing point-of-care diagnostics, food safety and homeland security.

We say a big thanks to our R&D and Production teams for making MatchBox2 Series a success and look forward to find out the Prism Awards winners which will be announced on the 1st of February 2017 at a gala event held during SPIE Photonics West in San Francisco, California.