World's Most Compact 4-Wavelength Laser Combiner for Flow-Cytometry and Particle Analysis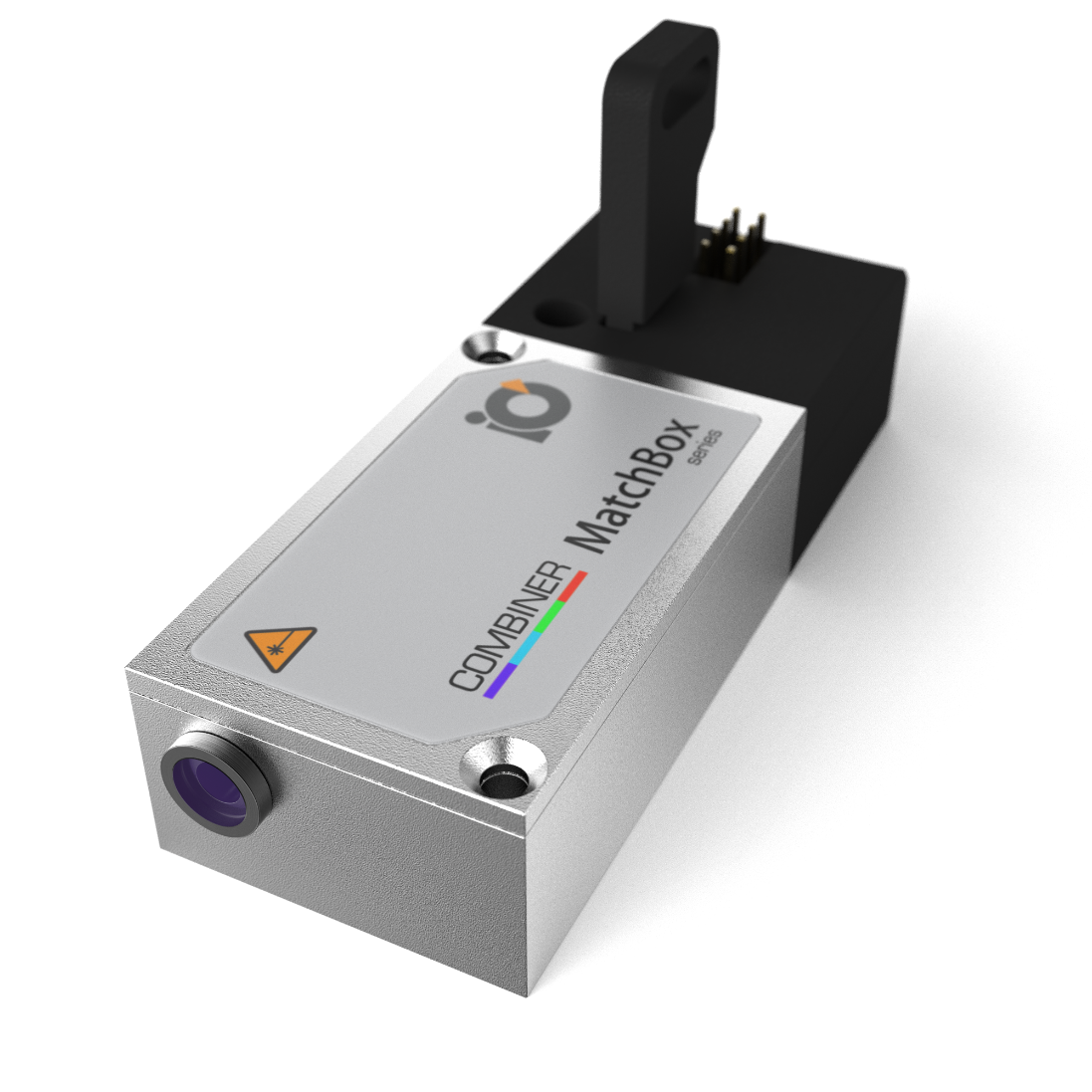 By Evaldas Pabrėža 27 March 2018 News No comments yet
VILNIUS, Lithuania, Feb. 21, 2018 - Integrated Optics, UAB has presented its newest upgrades to the World's smallest 4-wavelength laser combiner during the Photonics West 2018. The MatchBox combiner has got much more functional - the previously used multiplexer was replaced with 4 independent precision laser diode drivers, so from now on all 4 laser diodes can be modulated through dedicated TTL modulation pins irrespective from one another. That was an essential requirement from the flow-cytometry and particle analysis industries.
Furthermore, four slots of the upgraded combiner unit can be fitted with a mixture of detectors and emitters, making a very versatile and widely configurable optical engine for various fluorescence-based applications. Integrated Optics is working with the first integrators in the fields of droplet-based microfluidics and dynamic light scattering. The engineers are working to tailor optical layouts to a required light intensity distribution, angular and transversal beam overlap. Integrated Optics' robotic micro-optics assembly technology comes in handy in ensuring superior unit-to-unit reproducibility and production scale-up.
Novel Product Concept
The MatchBox laser combiner includes 4 laser diode drivers and digital control electronics, which allows smart control and diagnostics of the complete module.
The laser unit is designed as an integration-ready electro-optics unit, which can be connected to a control mainboard and power supply of an instrument. This way the laser/detector unit provides unprecedented compactness and functionality. Thus, mass production of multi-wavelength instruments becomes much easier and faster.
For scientific installations and various experimental setups, the laser combiner is provided with a quick-start breakout box, which has conventional ports for control, power and safety arrangements.
Communication protocol
MatchBox series lasers (2nd edition) feature a Universal Asynchronous Receiver/Transmitter (UART) controller interface. The pinout of MatchBox Combiner is an expanded version of standard MB2 pin-out. A 'breakout box' is used for converting UART into USB or RS232 protocols.
Fiber coupling and beam shaping options
The MatchBox laser combiner has multiple output options, like free-space, SMA port or multimode fiber. Custom beam shaping like line generator or flat-top is also available on request. Integrated Optics is working to release SM and PM fiber options in the nearest future.
Read more about the Matchbox laser combiner platform and its capabilities here.
View laser combiner products here.
About the MatchBox platform
As the tile hints, MatchBox is a compact yet powerful and multifunctional laser platform, the footprint of which is roughly the same as of a small matchbox (30x50 mm2). There are close to 200 different variations of the lasers, including single-wavelength diode and DPSS lasers, multicolor laser combiners, passive Q-Switch DPSS lasers, which are all manufactured in a proprietary robotic manufacturing line of Integrated Optics.
About Integrated Optics
Integrated Optics is an ISO9001:2015 certified manufacturer of very compact laser sources for spectroscopy and LiDAR applications. Since 2012 Integrated Optics develops proprietary optics assembly method, based on robotics and unique software solutions. Proprietary laser assembly workstations are used to ensure highest scalability of manufacturing, complete process control and fast adaptation to customer needs.